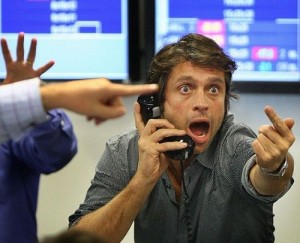 There are 2 majors methodology for "predicting" price : technical analysis and fundamental analysis.
Fundamental analysis is about financial indicators or simply "news events" that affect the value of currency. You can check the forex factory calendar for that.
Technical analysis is the belief that everything can be read throught a chart. That "emotions" can be seen and recognized in the movement of price. I can tell you now thats what I focus on, and how I have been profitable. Please note that I avoid trading near important news (i dont want the fundamental information to affect my technical trades !)
So how to start trading forex ?
Go to www.babypips.com and do the school tutorial training. It's free and you will learn everything about the forex market. My advice: skip the part where they talk about ways to profit, its mostly mainstream bs.
Check out the core of technical analysis such as support&resistances , breakouts , etc. There is the core of technical analysis. I believe that if you read the babypips tutorial you will already know about it. My advice: there are basically 2 schools of thought in trading: "the trend is your friend (people trying to catch a trend and ride it)" AND "buy low sell high (contrarian traders, if price is too high, better to short it than buy"). IMO contrarian is easier to do for retail traders like us. That is also how I have been profitable.
Get a free live demo MT4 platform (metatrader 4) and simply… watch the charts. Try to find a pattern. My advice: try to find quirks, inequality, weird movements. Then be contrarian. If you see something that shouldn't be on the chart, it probably means it will retrace (just like gaps). This is a very deep advice, and at the core of my profitable strategies.